Following from SAG-AFTRA Website:
Celebrating Our 5th Anniversary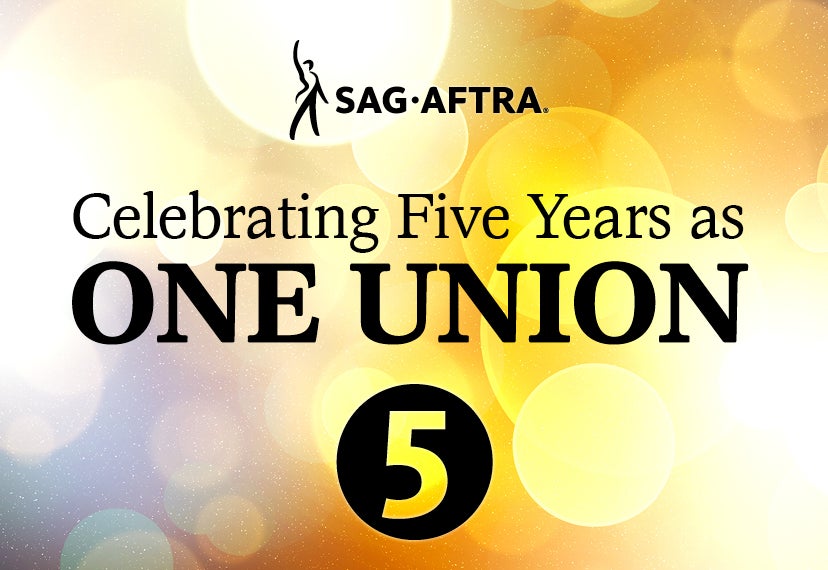 Dear Member,
The past five years have been filled with important activity and achievements that were only possible because you made the historic choice to merge SAG and AFTRA. This momentous decision led to the realization of many goals that we worked on together.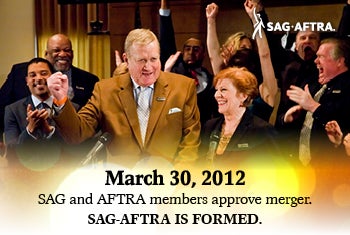 Click
here
to see the full timeline.
We have had landmark negotiations in commercials, TV/Theatrical/New Media, Network Code, and the Sound Recordings Code that have resulted in your overwhelming approval, important gains and money in your pockets.
While the benefit plans are separate from the union, merging SAG and AFTRA helped pave the way for the recent health plan merger.
Since its inception, SAG-AFTRA has had important organizing victories at public media outlets like KPCC, KNBR and at Spanish-language stations La Raza and MEGA, which were a prelude to our critical win at Telemundo — the first effort to organize network television actors in more than 65 years.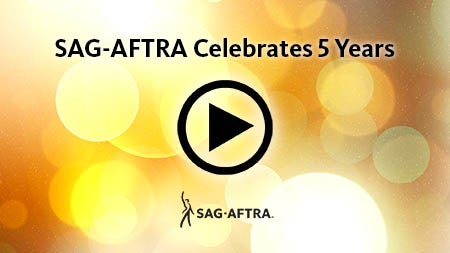 Click
here
to see more videos.
Merger also empowered and engaged our members allowing our unions to turn their focus and energy from fighting each other to enhancing negotiations, enforcement, and operations — delivering innovative new tools that make it easier for members to connect with SAG-AFTRA. The member mobile app, direct deposit pilot program, faster residuals processing, and member contact center are providing groundbreaking processes that help members get what they need.
We are all aware of the many challenges that lie ahead, however the power of merger is all around us. Together, we will write the next great chapter in SAG-AFTRA's rich history.
Happy anniversary,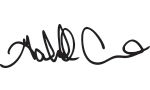 Gabrielle Carteris
President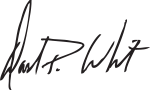 David White
National Executive Director
—
Now ain't all you Naysayer  actors ashamed for not realizing how empowered  you have been for the last five years on this our Fifth!  Fifth? Huh?  Yeah me too!  Jeers…ah, Cheers
Arl
The Ol' SAG Watchdog
*Photo selected by Watchdog